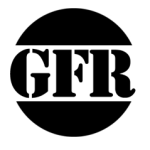 It's pretty much impossible to complete a trade show booth installation without gaffers tape. Gaffers tape is the only product approved by most convention centers for temporarily securing cables to the floor, and you will find it in all sorts of uses on the trade show floor.
GFR Tape, a new utility grade gaffers tape, offered at one of the lowest prices for gaffers tape you can find, can help cut your costs if you are involved in trade show installations or management.
Click here to learn more.
Click here to order.