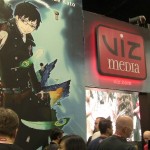 In the past, the cost and complication of adding video displays to a trade show exhibit has made using it a major budget consideration.
Development of flat screen high definition displays led to increased revenues for rental companies, but recent and dramatic price cuts on these displays can cut your costs and give you a "built in" door prize at the same time.
Instead of renting a display from the convention services company on site, buy your own after you arrive in the trade show host city.
Large displays can now be bought from almost any  electronics retailers, and prices for name brand 32 inch displays have fallen under $300.00.
Buy what you need locally, throw it in the back of a cab, and then give it away at the end of the show.  You'll get great attendee participation and lots of good will, and you'll spend less than if you rented.
Tradeshowtape.com is your source for information, supplies and community building in the trade show industry.